Add new product
Last Updated: May 18, 2018 at 10:47 am
You can add multi products which are part of your sales. Products can be added to respective leads to identify the offering for that particular lead. Leads can have multiple products associated with it.
To create the product you can click on the More button, then click on the Products option. Click on the +Add New button.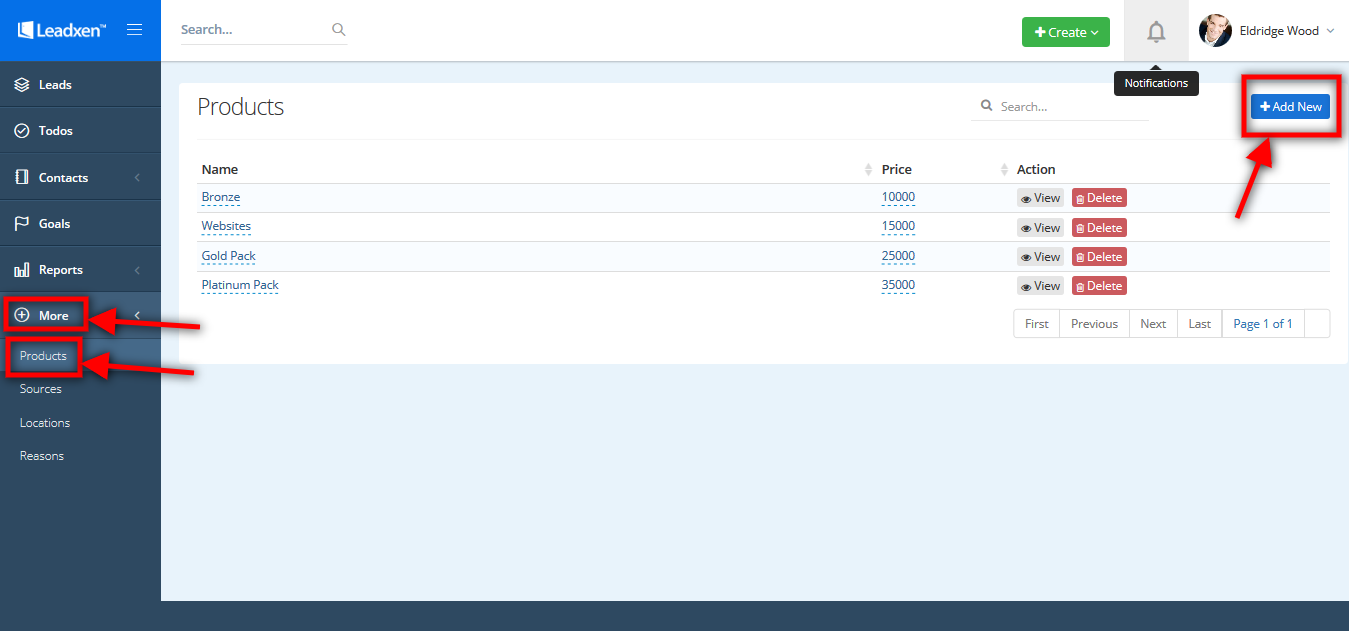 Fill out the name and then click on Add. By this you can add the multiple products.