Setting up your stream
Last Updated: May 18, 2018 at 11:51 am
The streams are designed to club different milestones according to your sales process. It is highly customizable so that you can customized according to your need.
You can perform any of the below functions to customize the milestones.
Edit a milestone name.
Add milestone to left or right.
Delete an existing milestones.
Edit a milestone name
To edit the milestone name, click on the

icon next to the milestone name and select Rename to enter a new name.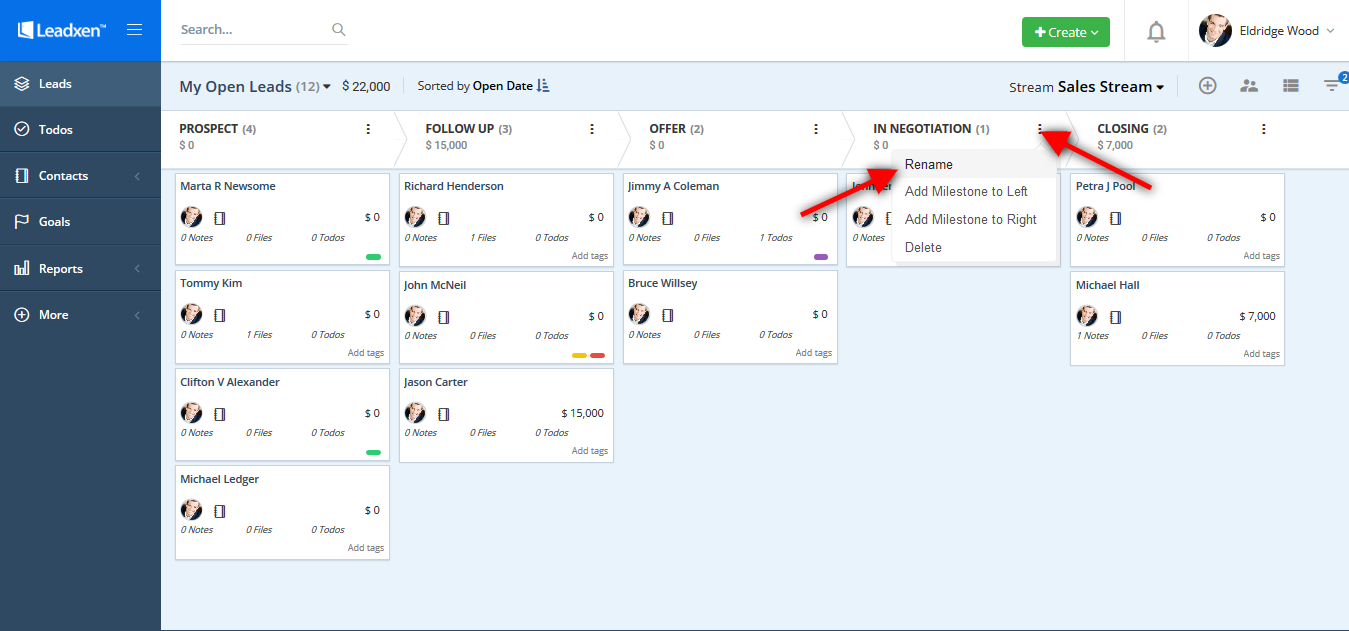 Rename the milestone name and click on Save Changes button.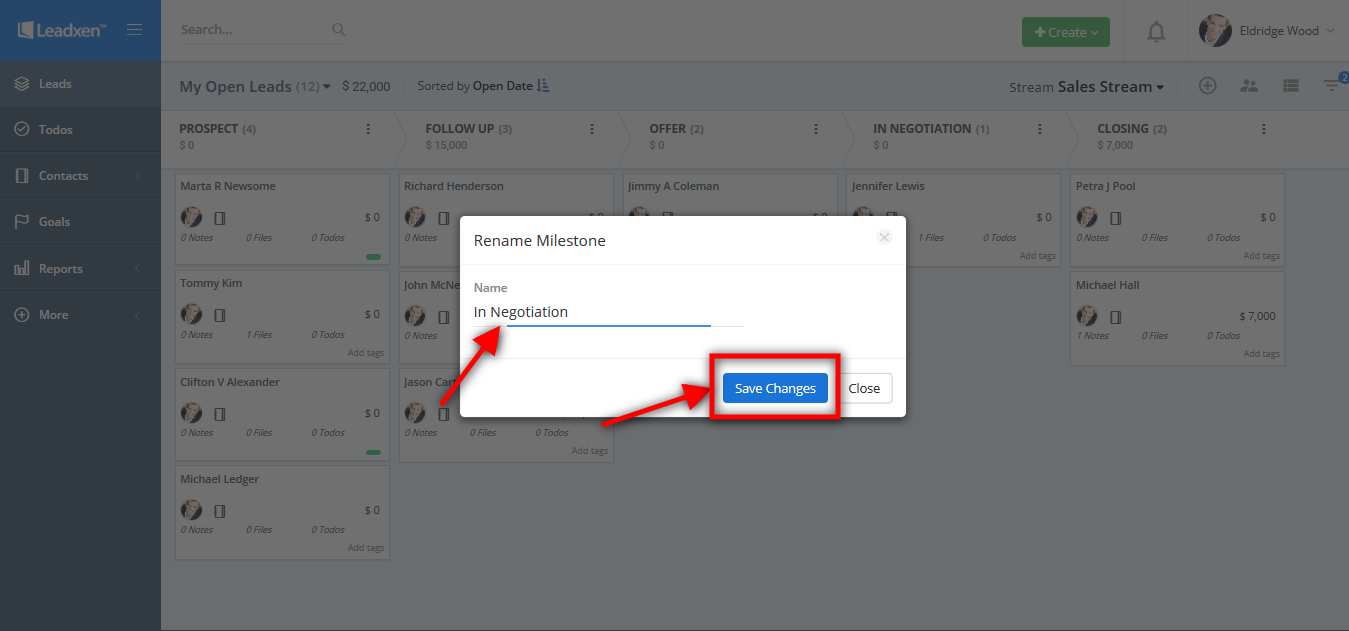 Add milestone right or left
To add a new milestone click on

 icon next to name of the milestone and choose whether to add new milestone to left or right.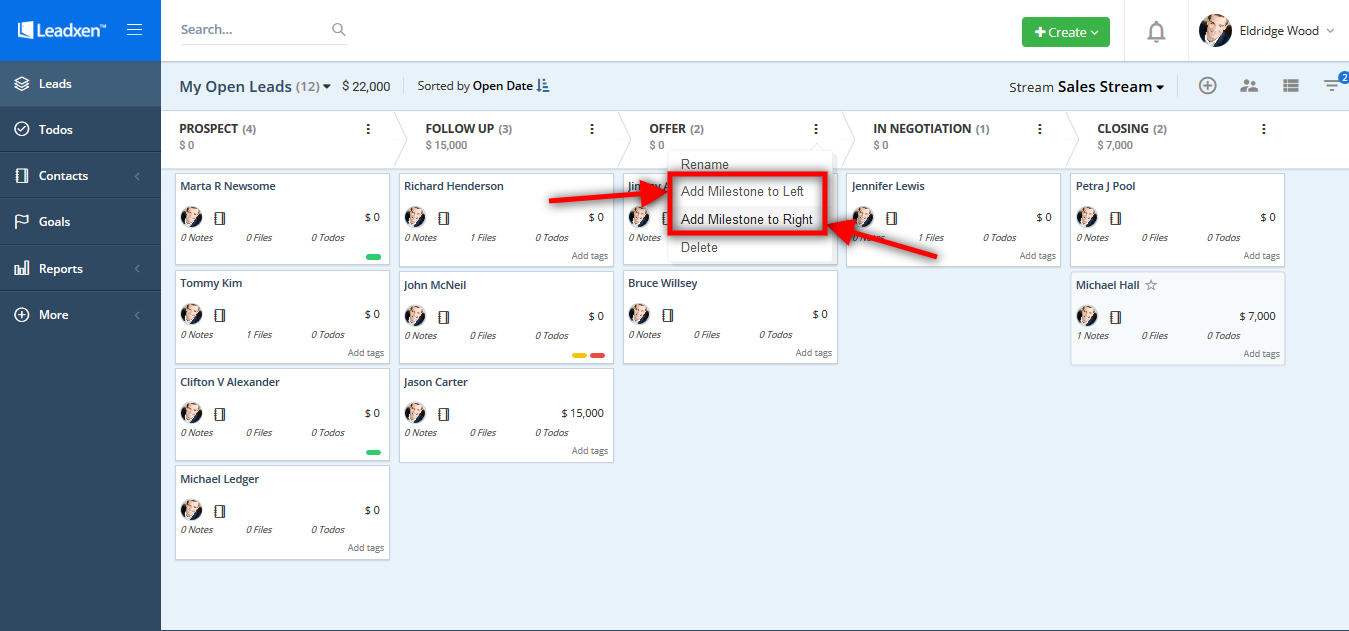 Delete an existing milestone
To delete an existing milestone click on 

button next to milestone name and choose delete option.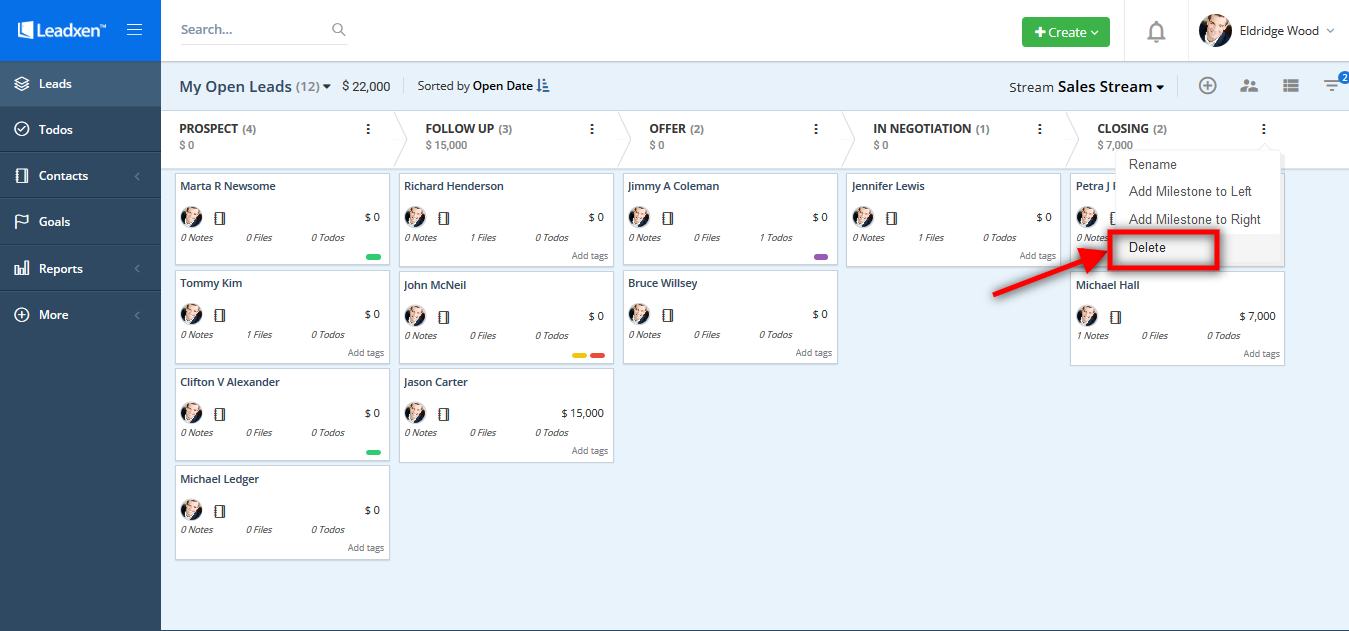 Note: Milestone will be deleted only if any lead is not into that milestone whether the leads are active or archived.