Revenue Goals
Last Updated: May 31, 2018 at 11:33 am
You can set goals according to your requirements. You can assign to different goal to an individual user. You can set goals in three types:
Revenue Goals
Lead Won Goals
Action Total Goals
In Revenue Goals section, You can set the goal for revenue monthly or weekly wise to every individual user. In the left side, click on Goals option. Then click on +Create Revenue Goal button under the Revenue Goals section.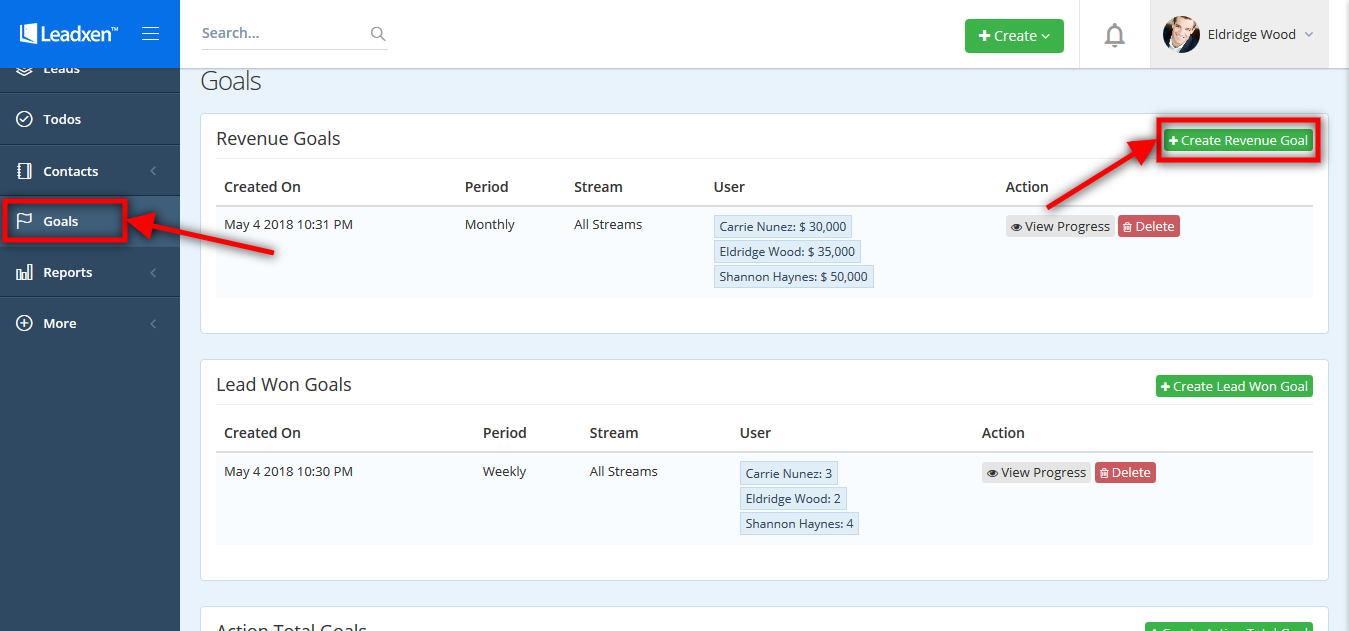 Then open a pop-up menu, fill the form and set goal according to your requirement like as time period, stream, set individual targets and then click on Add button.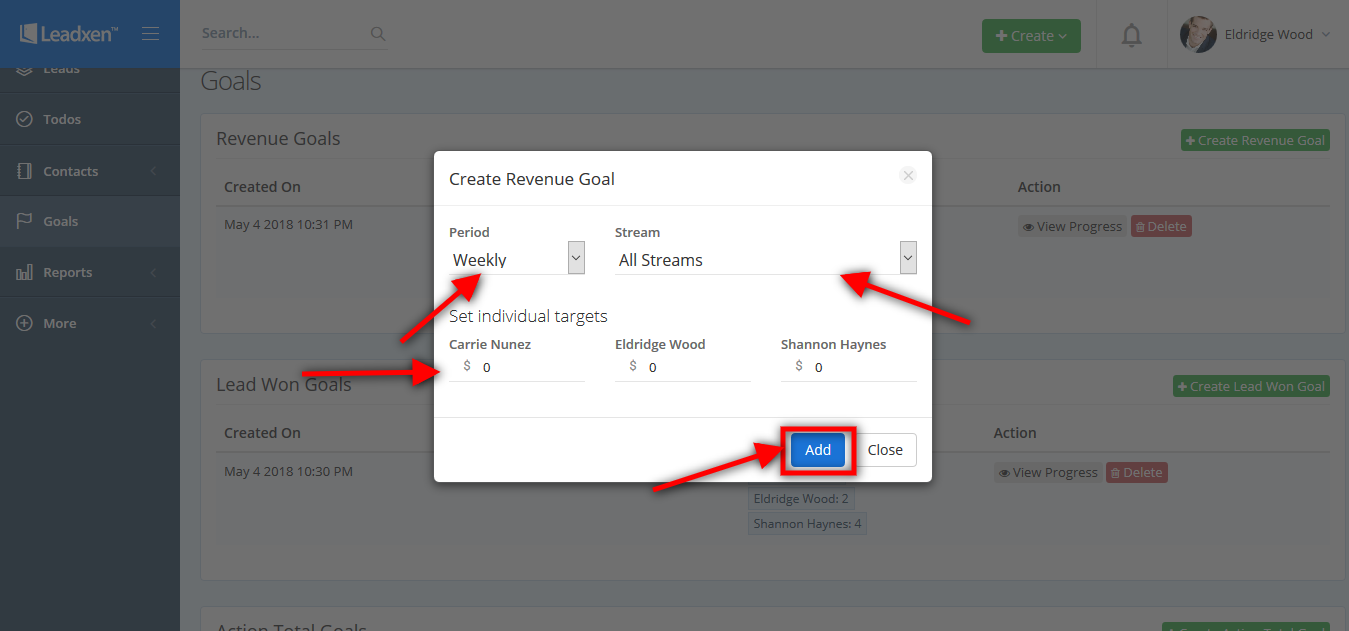 You can delete the goals click on Delete button under the Revenue Goals section.