Adding and removing fields from a lead
Last Updated: May 19, 2018 at 2:51 pm
You can create customized fields to store any information that refer to a lead such as client's mobile no, client preferred time of contact etc.
To add fields to a lead click on the lead from milestone.
In the right side, you will see Fields section from the lead details page and click on the Create button for add field in a lead. Then enter the Field Name, Field Value, and click on Done button.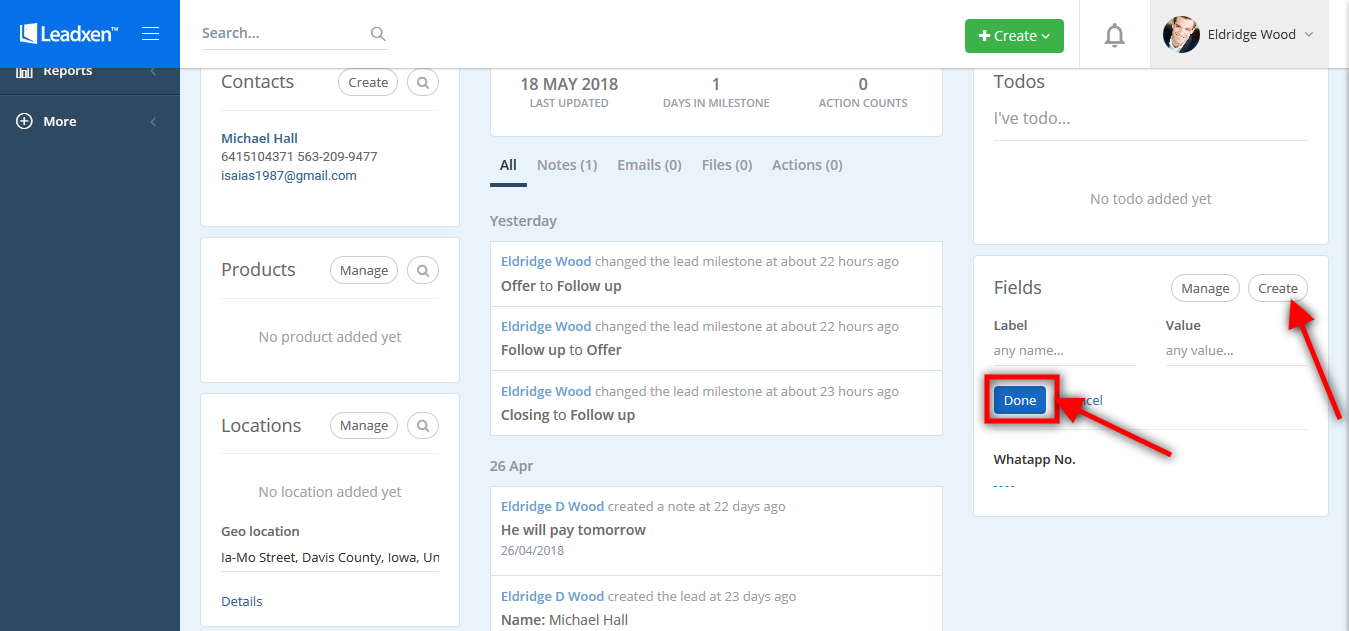 You can edit and remove fields. Select the Fields option from the right side and click on the Manage button.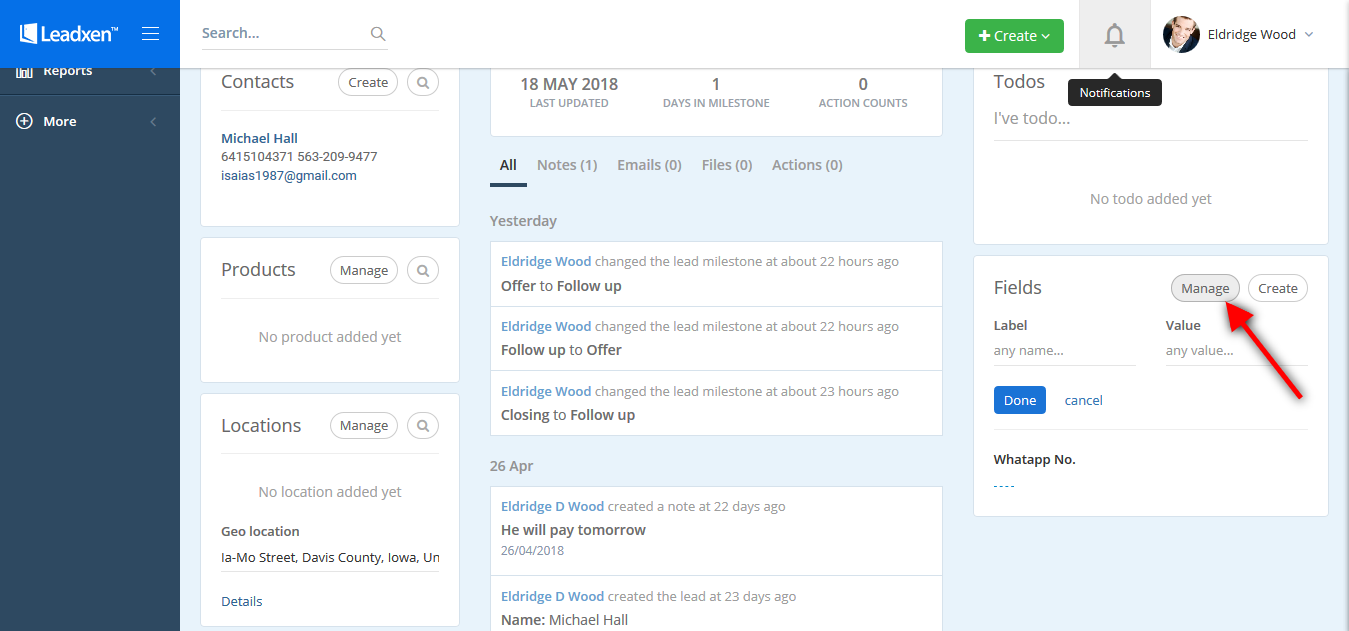 Open a new window and you can edit and delete fields click on the Edit and Delete button.