Add, Edit and Remove Users
Last Updated: May 18, 2018 at 4:28 pm
You can add, edit and remove the user according to your needs.
In the right side, click on user profile name and then click on the Manage Users. There the page open, where you can see the blue button to +Invite New User.
Click on Users tab and click on +Invite New User button.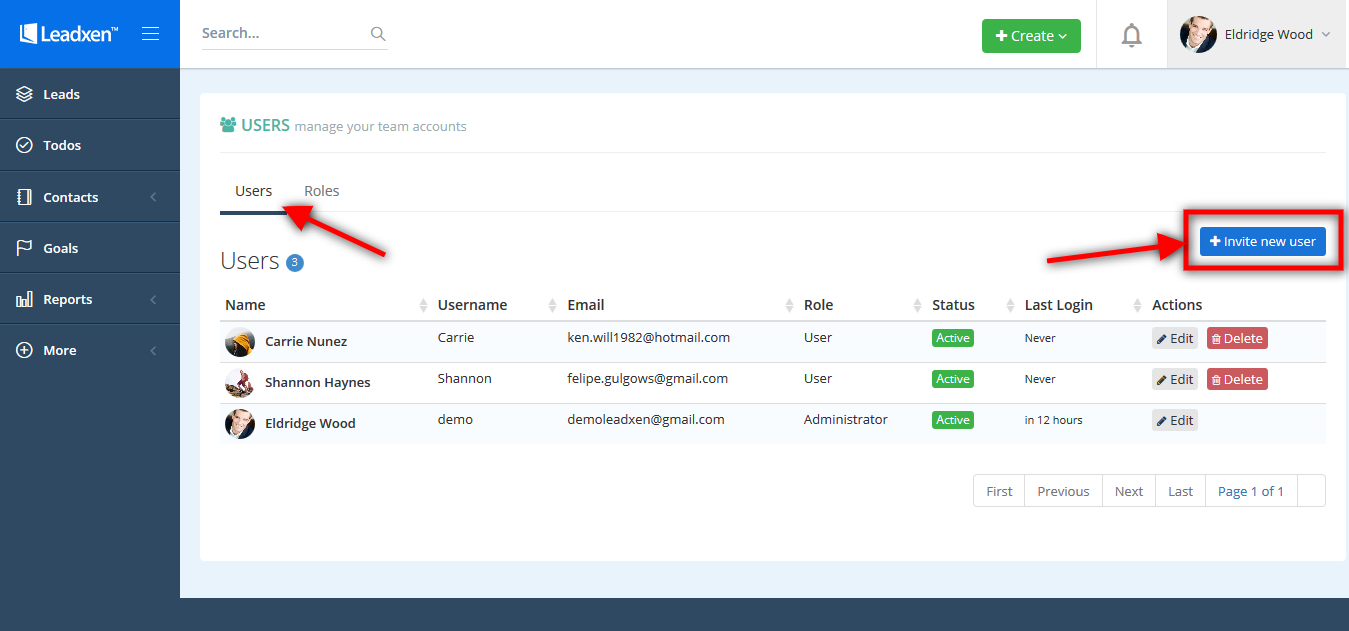 You can see the popup with the information that you need to fill like, username, full name and email address. You can also set the role of the particular user that you want to add them as a simple user, want to set their custom role or you want to add them as an administrator. After filling the form click on Send Invite button. After you click on the Send Invite button the confirmation mail has been sent on the email address that you have filed in the email address field.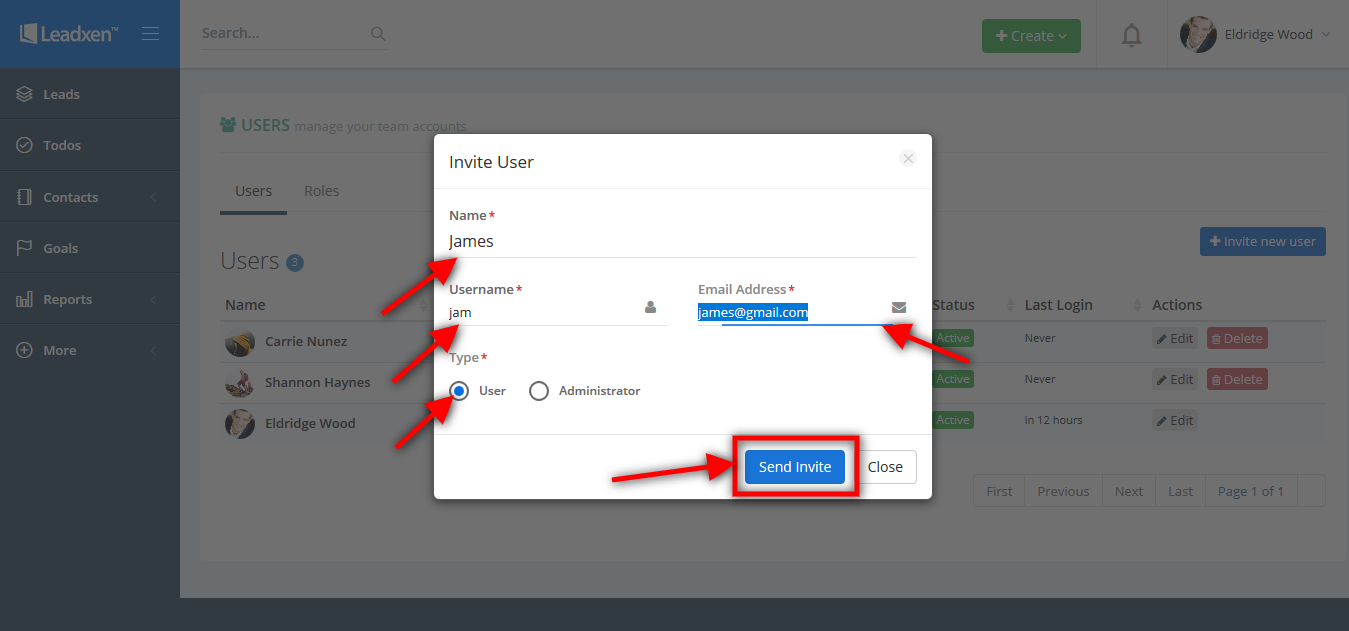 After add the users you can see all users under the All Users option. where you can see the status of the user which means that is that user is active or inactive and you can also edit the user.
To edit the user you can click on the edit button in front of the name of the users.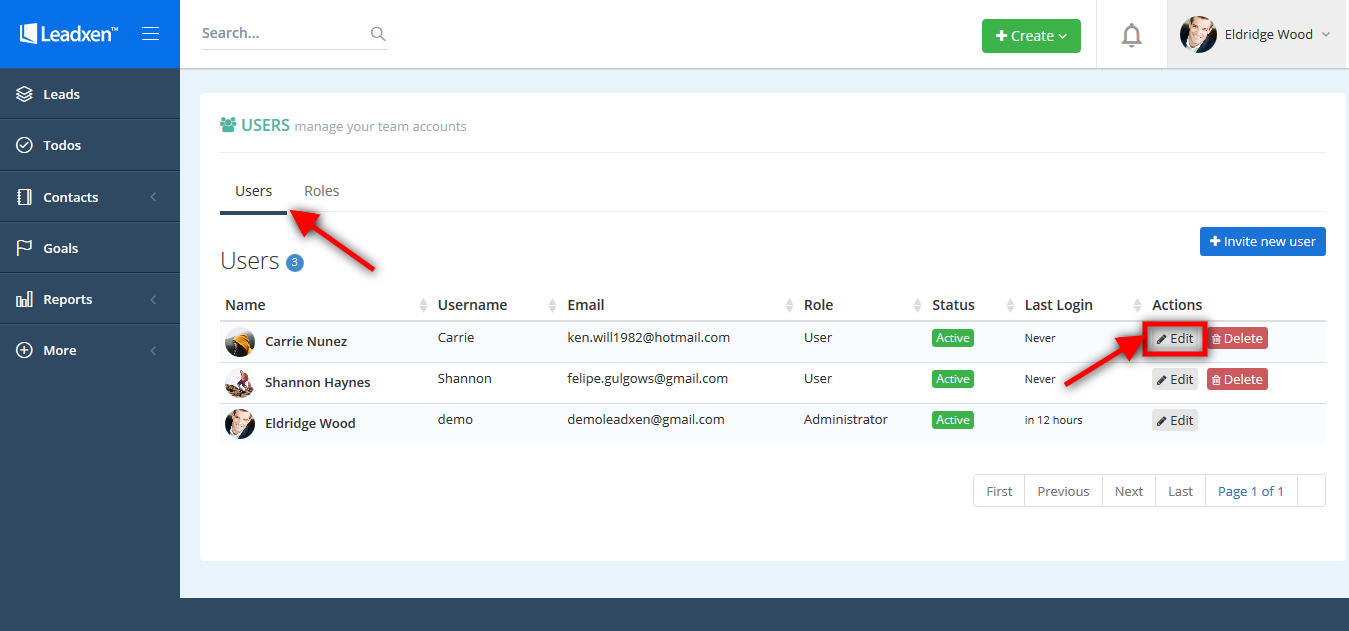 After clicking on the Edit button the popup will open with the options like personal info, change avatar, password, others and account. and click on Save Changes button.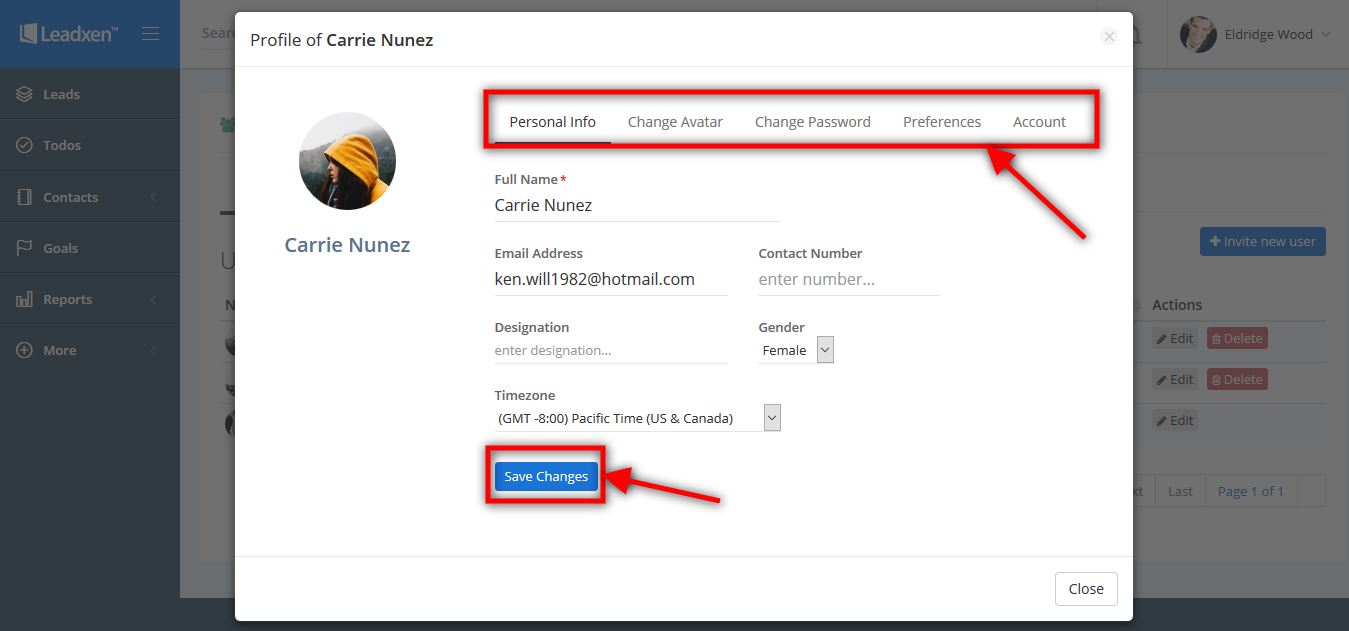 To remove the user there is an option to Delete button in front of name of the user.