Assigning lead to the particular user
Last Updated: May 19, 2018 at 10:27 am
Here any one can assign the lead to the any user by different methods.
First Method: Drag the user from the users bar in the right side, drop the user on the particular lead you want to assign them. Click on 

 icon button and you can see list of user. Now you will drag on user picture and assign the lead that you want to assign to him.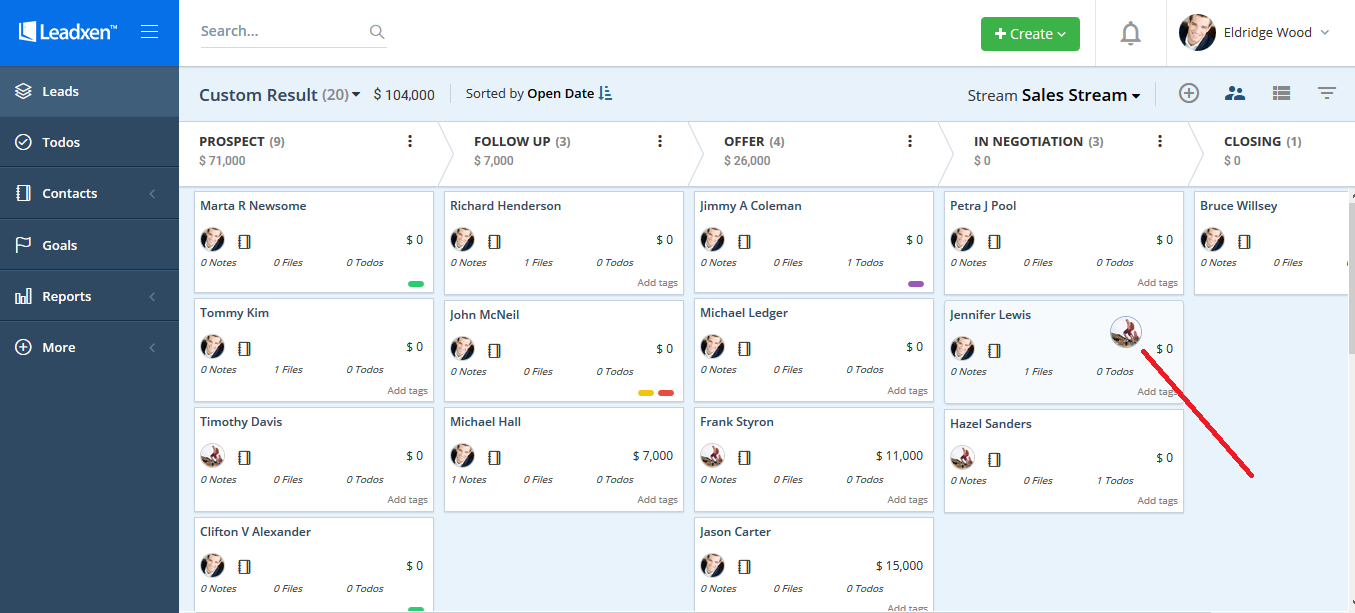 Second Method: Click on the lead name that you want to assign to the user.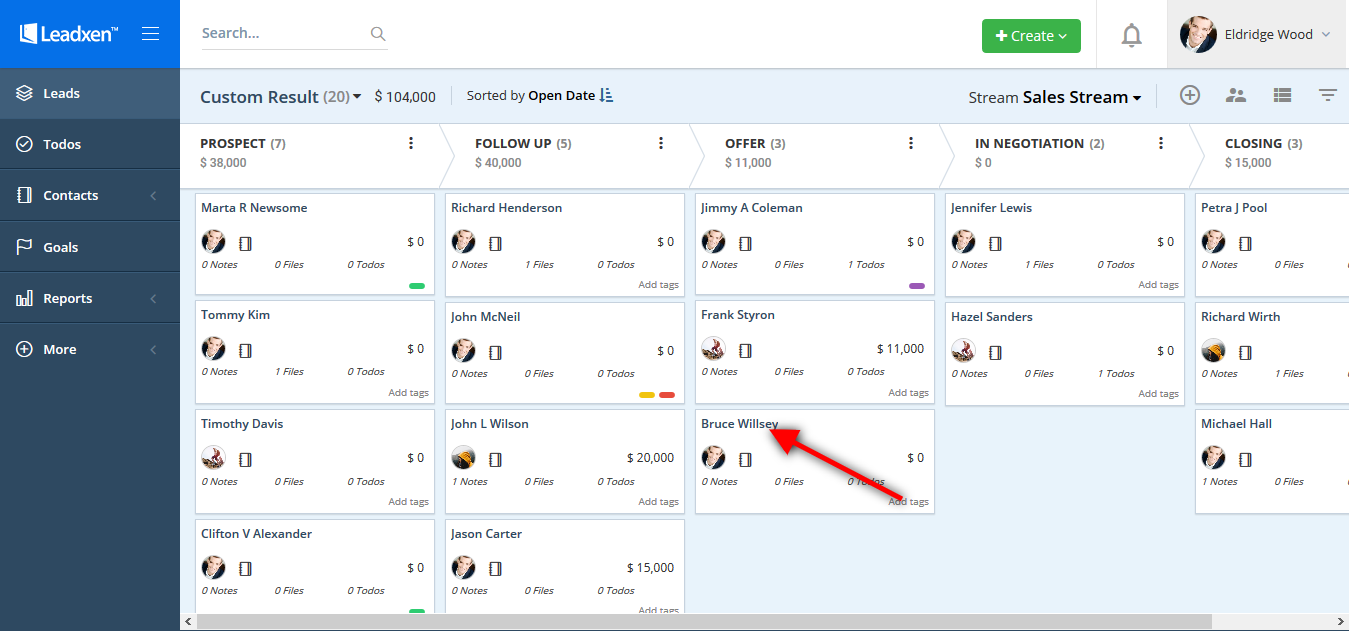 Then lead detail page will open. Then click on the 

 icon in right side and select Reassign option.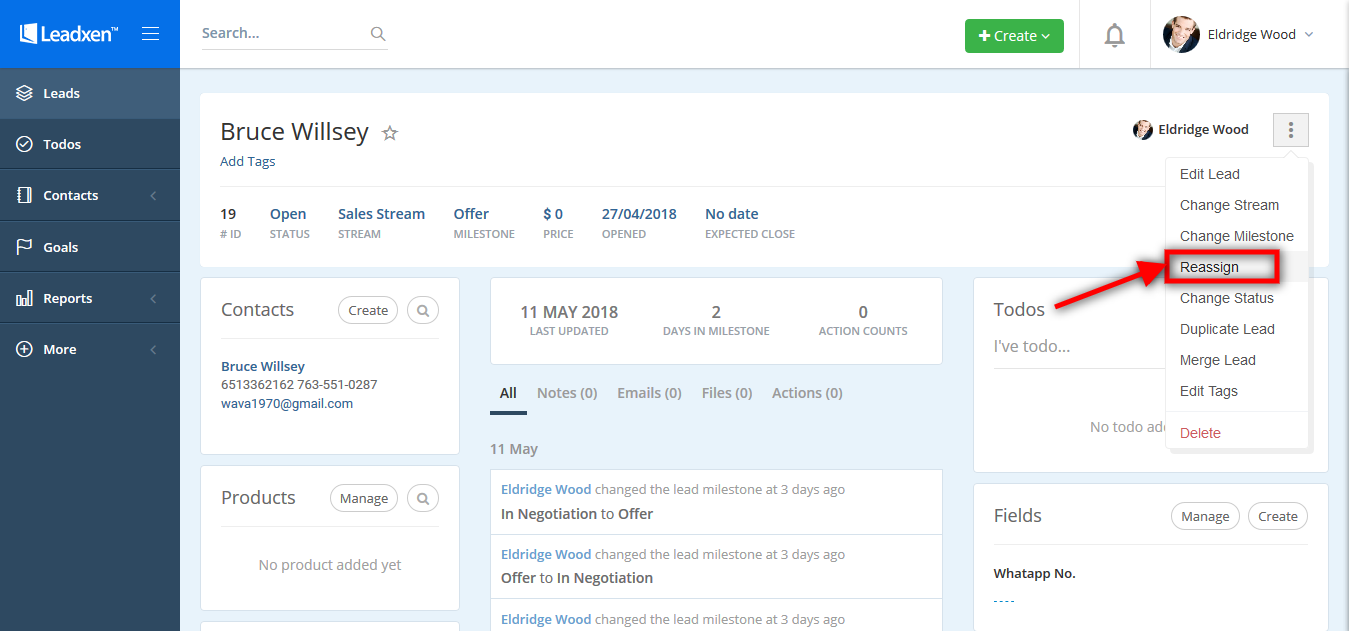 In the popup, you can select the name of the user to whom you want to assign the lead. Then click on Change User button.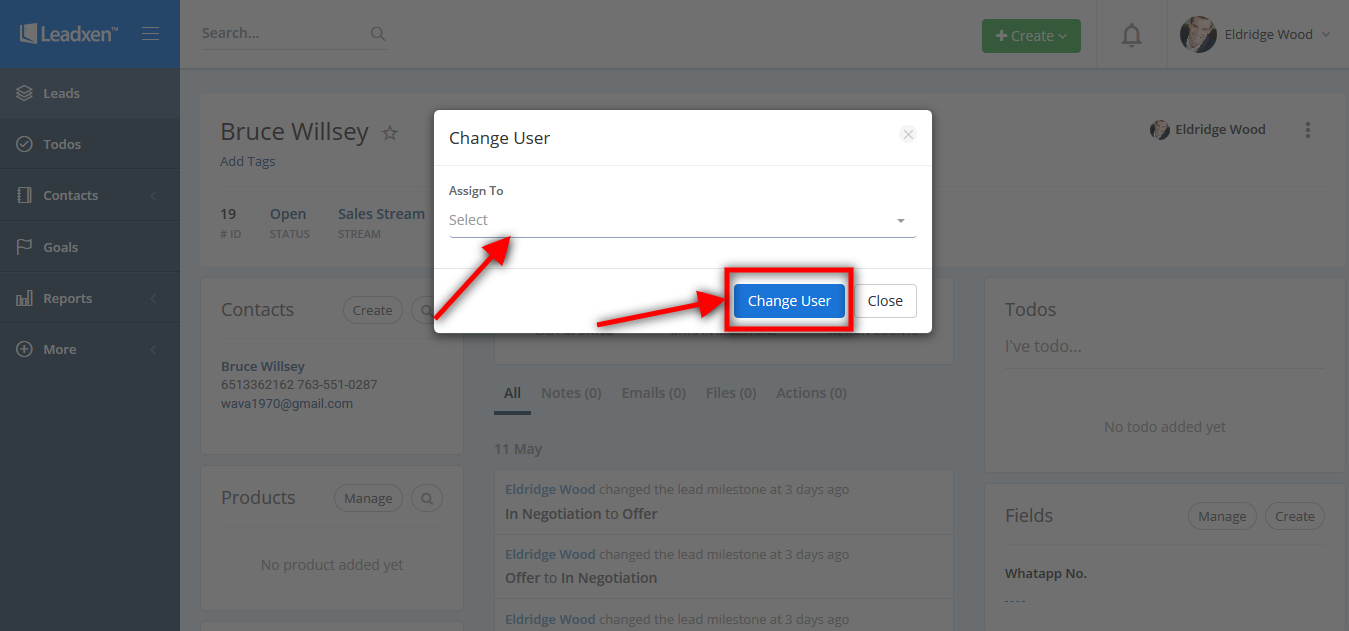 In list view method you can change the user of the lead.
Select the lead of which you want to change the user by clicking on the box.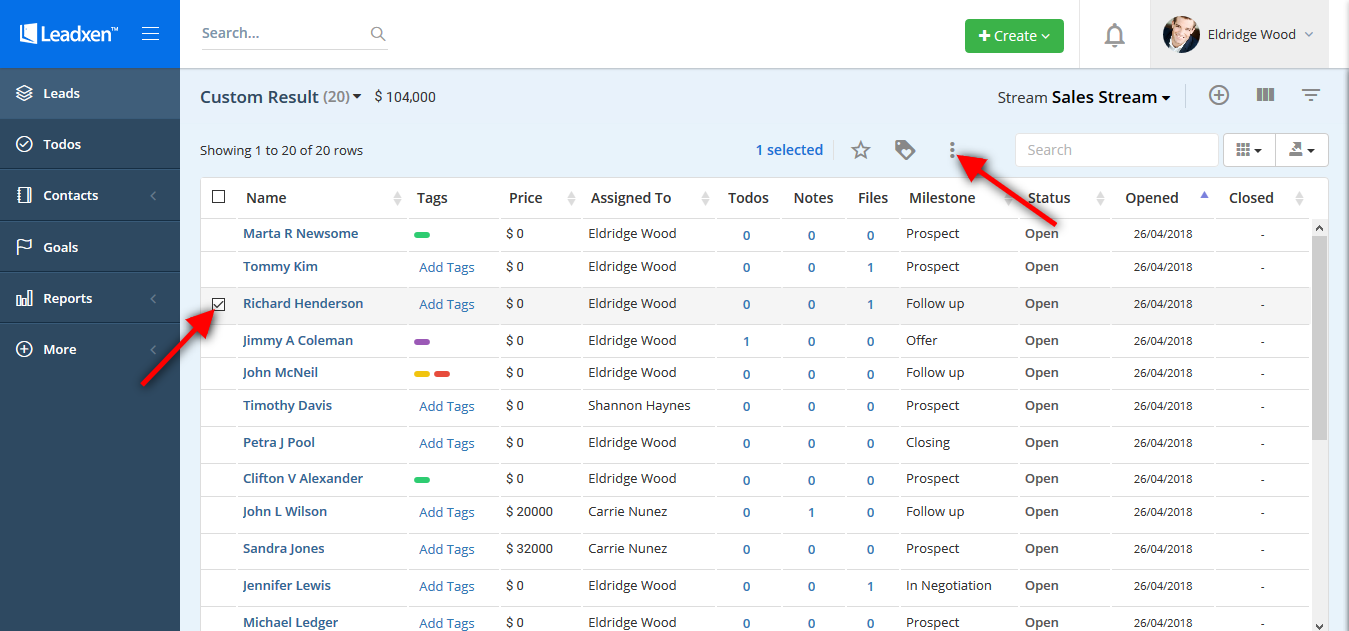 By clicking on the

 icon and you can select the option Assign To.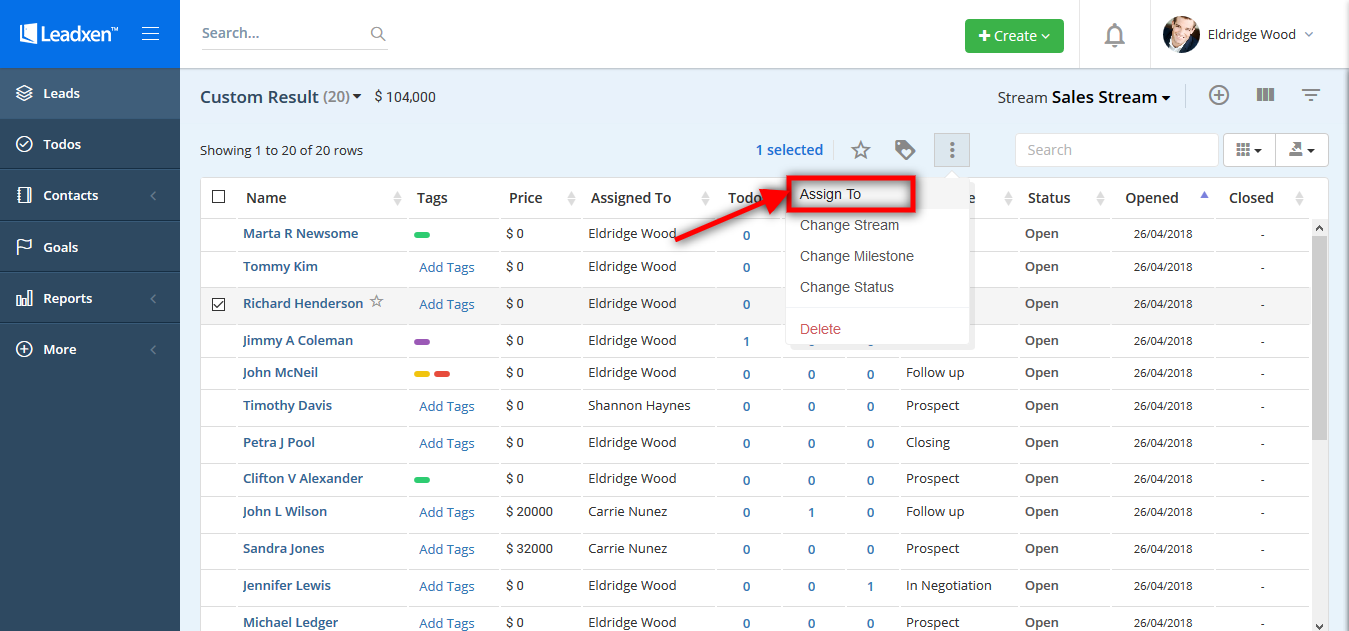 The popup will open then you can select the user form drop down menu and click on Assign Now. The lead will assigned to new user.