Lead Price
Last Updated: May 19, 2018 at 10:04 am
You can add the price value of the lead which shows the price value of that particular lead.
You just have to see price on the lead which appears on milestones.
There is another shortcut method to save the lead value.
To add the price of the lead, you can click on the lead to open the lead detail page.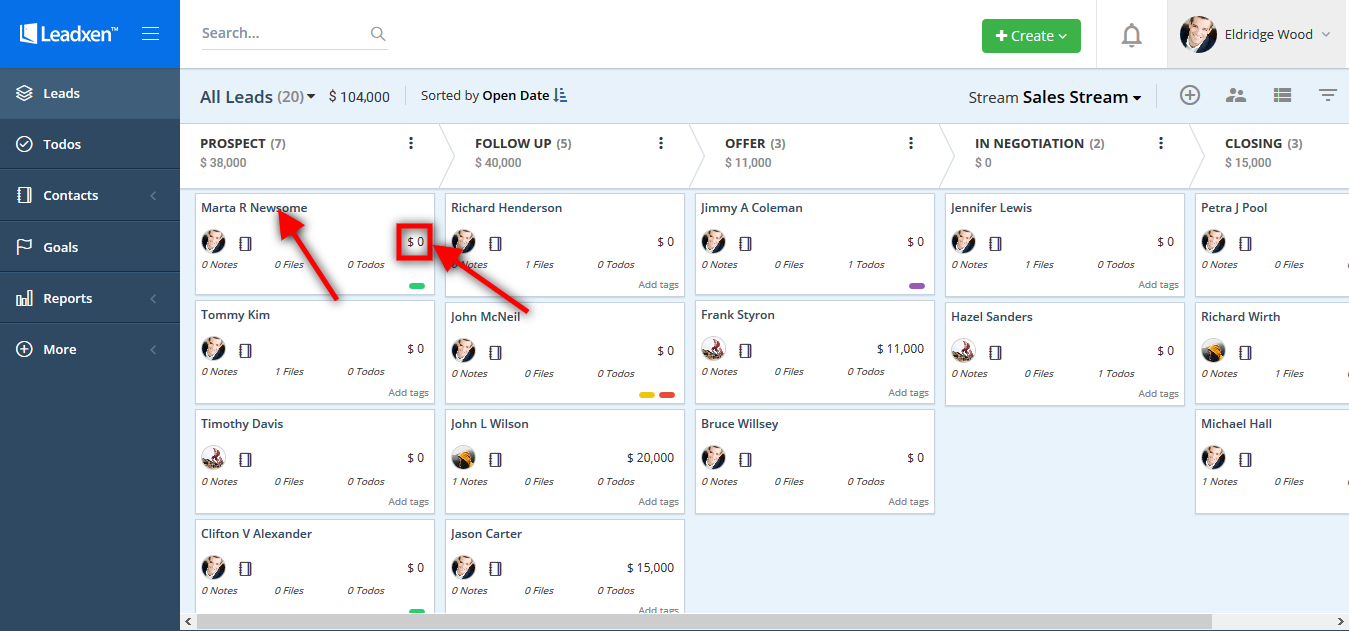 Under the detail you can see the Price, just click on it.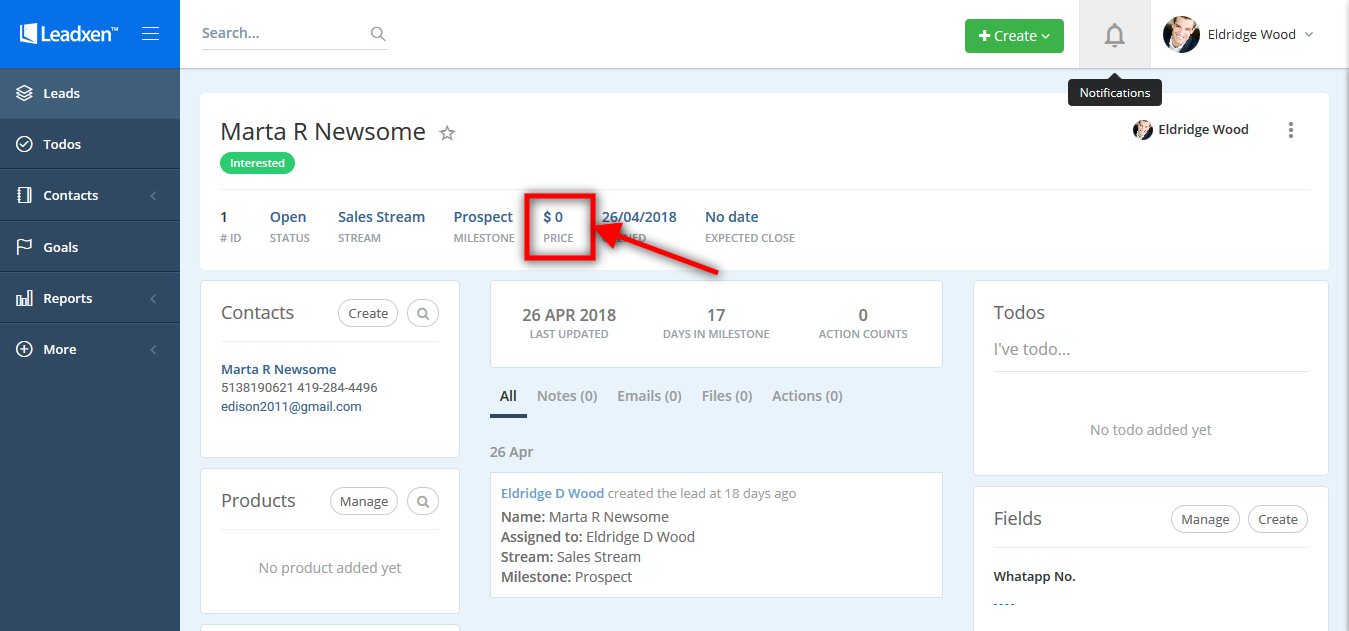 The popup will open, then you can enter the price of the lead and click on Save Changes button. The lead value will saved.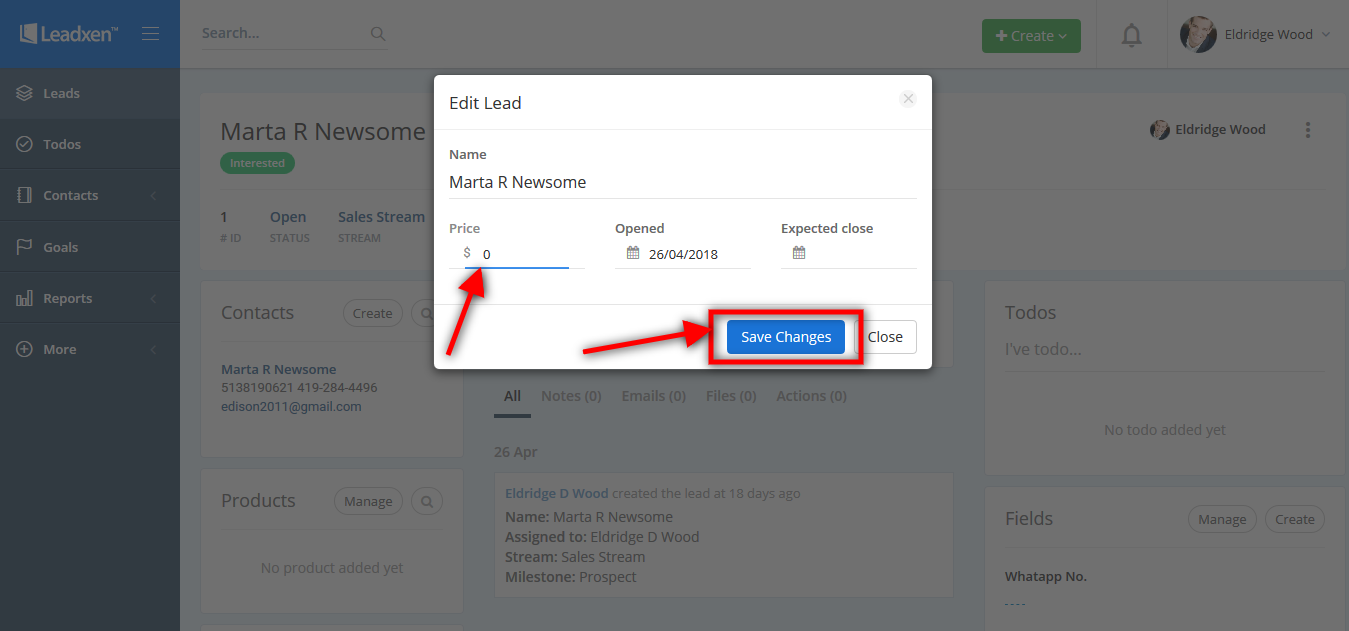 In the list view you, You can see price list under the Price section.