Creating a new stream
Last Updated: May 18, 2018 at 12:14 pm
Many businesses has their different aspects of work so you can create multiple streams with different milestones.
To create a new stream, click on user profile name and select System Settings option.
Then click on the Streams tab and click on +Add New button.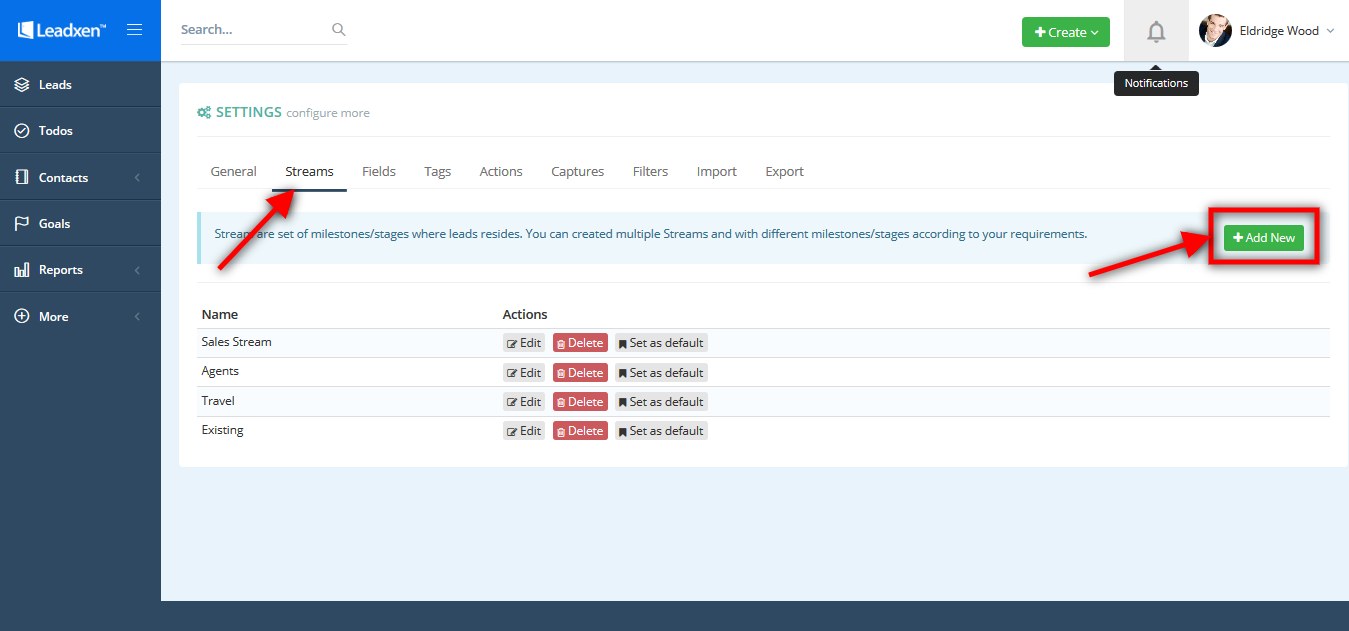 Enter the name of the new stream in the pop-up box and click on Add button.