Editing todos for a lead
Last Updated: May 19, 2018 at 11:35 am
You can easily edit todo by going to the lead details page by clicking on the lead from the milestone.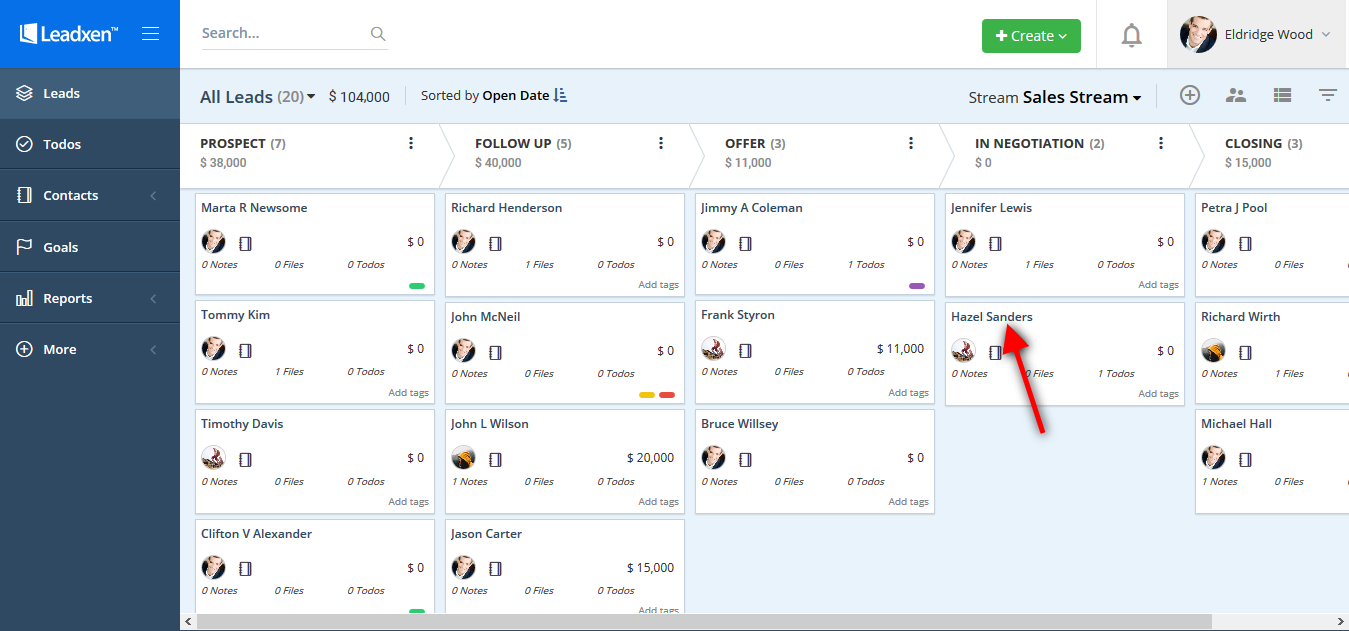 To edit a todo item click on Todos from the right side, find the todo that you want to edit and click on the Edit button next to that todo.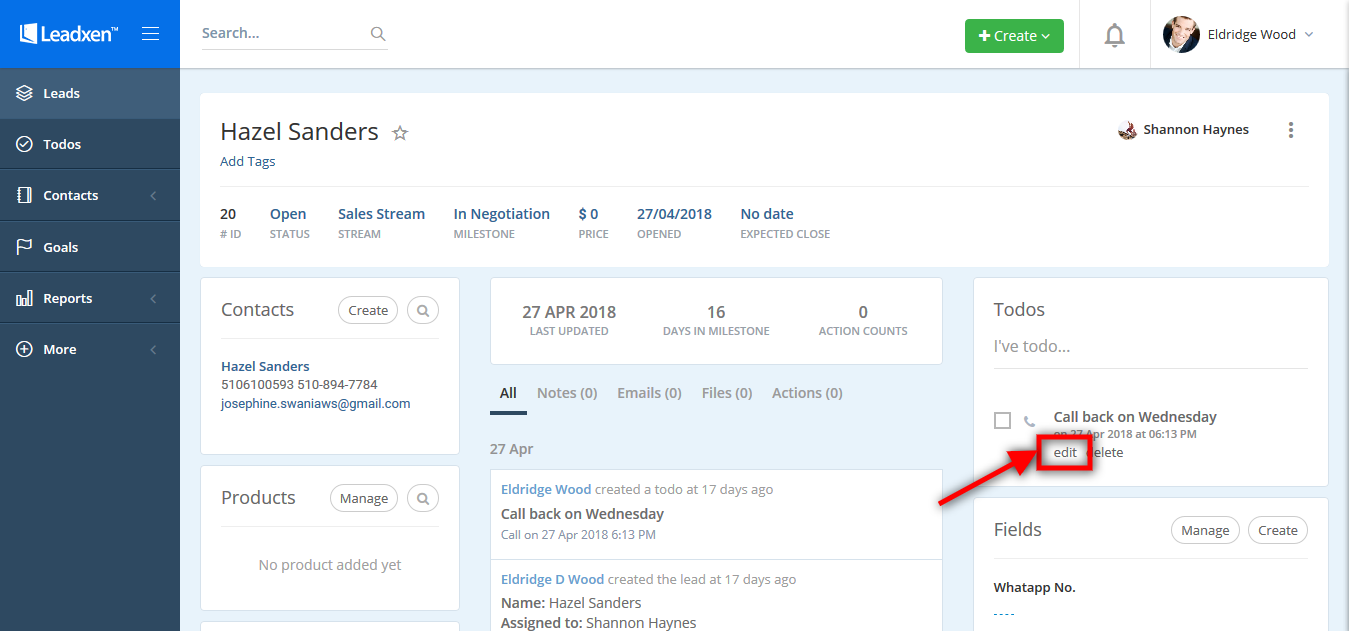 In the popup edit the todo and click on Save Changes button.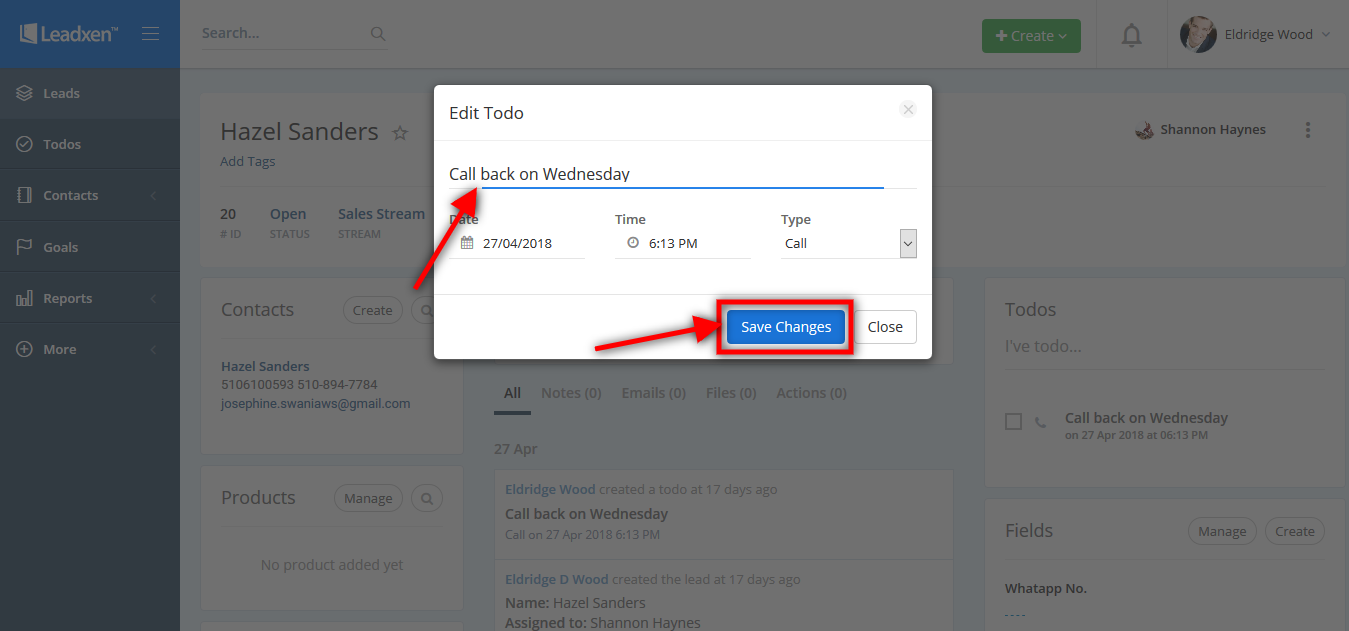 There is shortcut to edit todos. Just click on the todos button on the lead from milestones and there you can also check you all todos that you have added to that lead.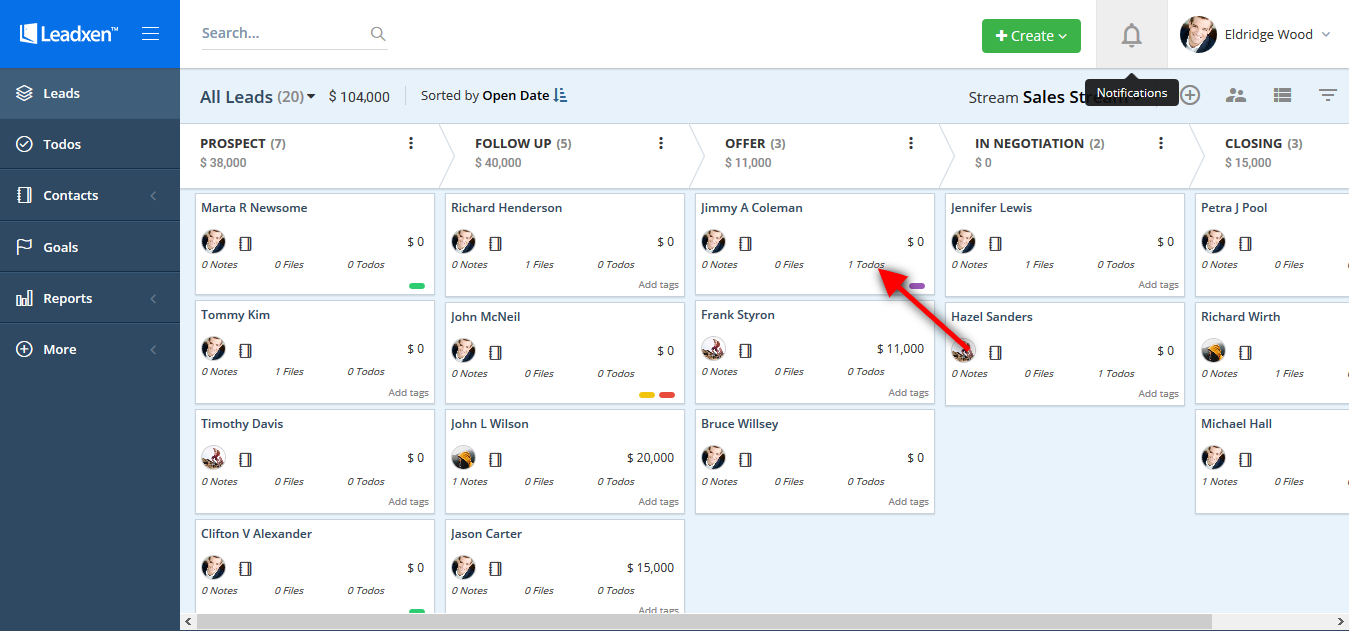 The popup will open then you can simply edit the todo click on Edit button.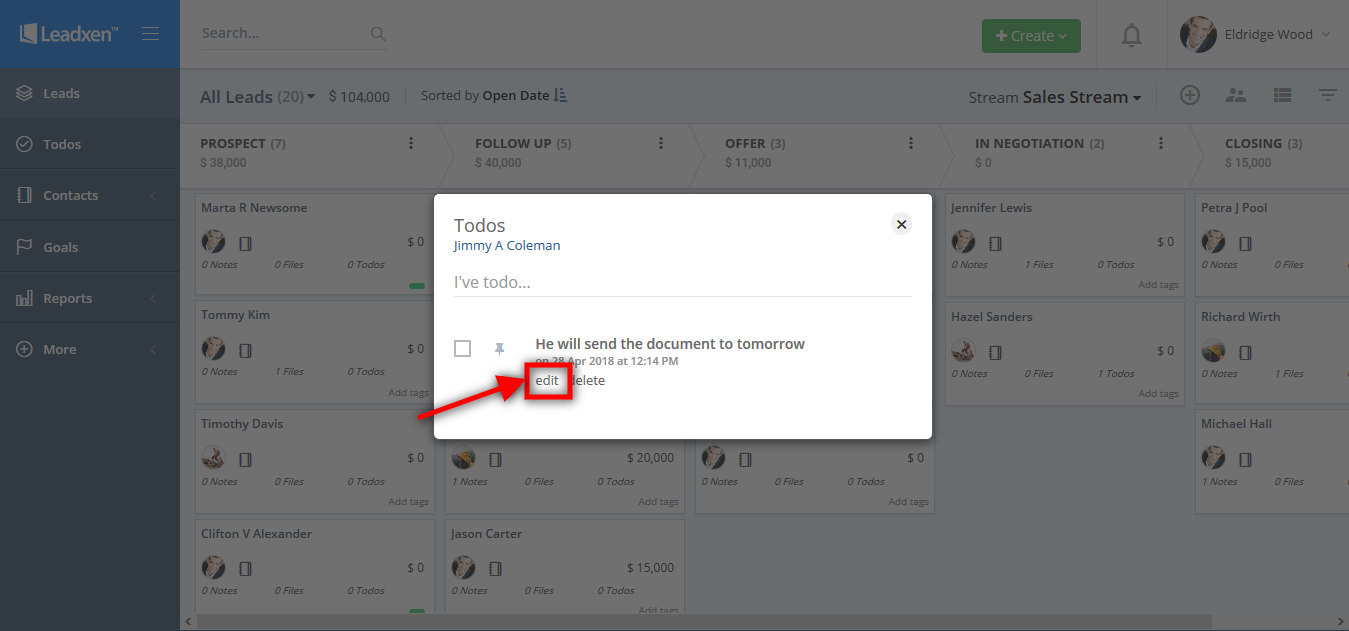 Open more popup and you can edit the todo, then click on Save Changes button.