Removing files from leads
Last Updated: May 19, 2018 at 11:18 am
To remove a file from the lead click on the lead from milestone.
Open the lead details, click on x icon button for delete the file under in Files section.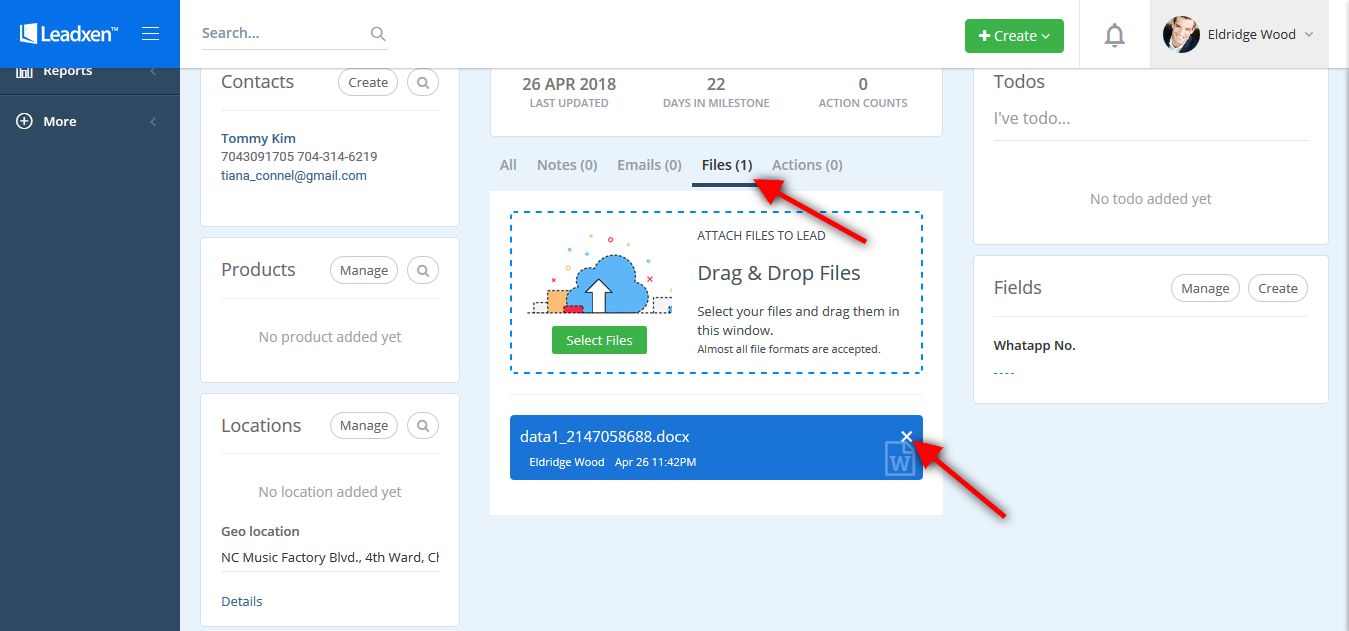 There is shortcut to delete the files. Just click on the Files button on the lead from milestones.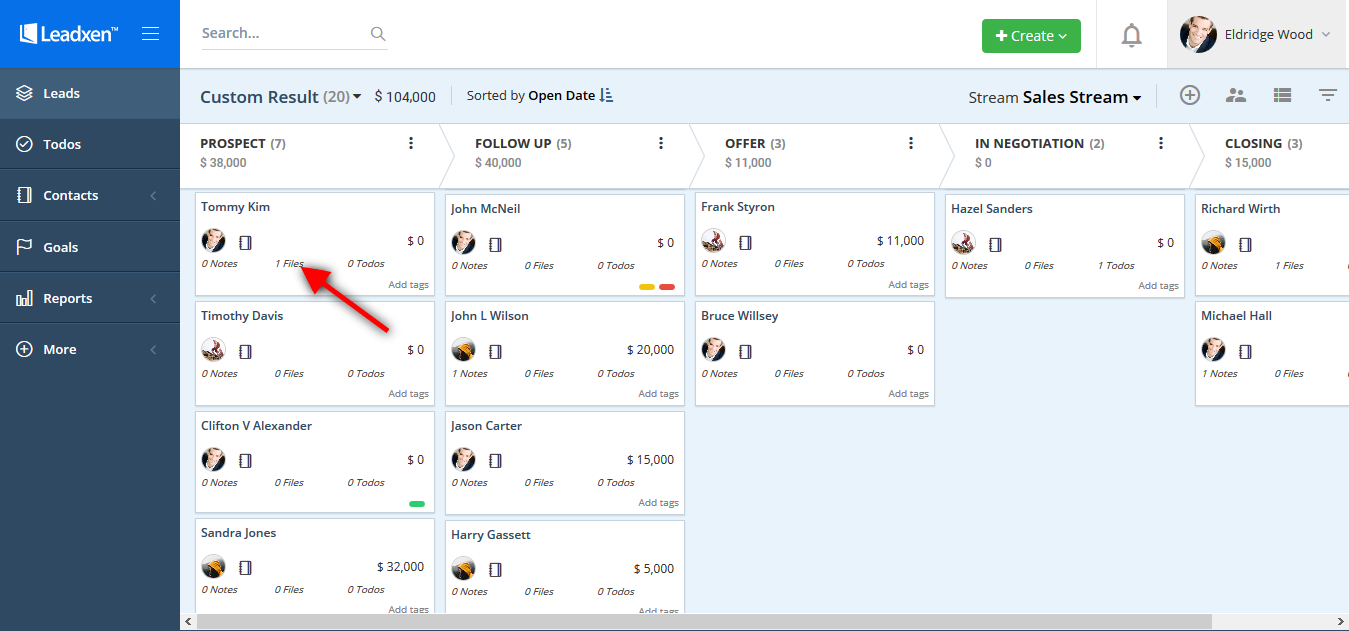 The popup will open then you can delete the files click on x icon.