Add templates for SMS or Emails
Posted: September 25, 2019 at 1:54 pm
You can create pre-defined templates for speed up your sending SMS or email process. This will help user to not write or paste the content again on each sending transaction.
To create new template go to System settings and click on Templates tab. Please note that SMS Module should be enabled.
Click on Add new button to create new template.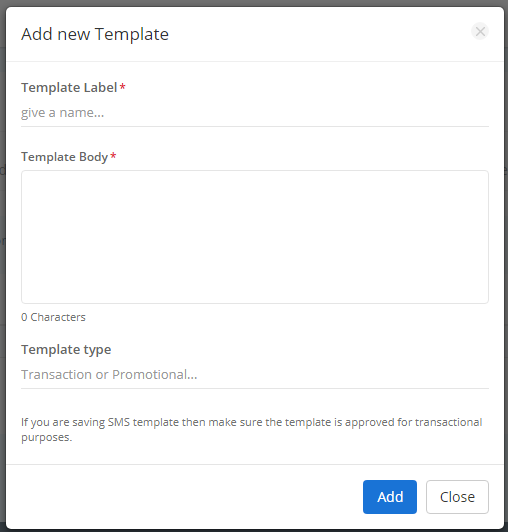 You can give any title which will be shown to user while sending SMS or emails.
Write your message or email body (right now it supports only SMS formats in plain text). You can also use Unicode UTF-8 format.