Send bulk SMS to multiple contacts
Last Updated: September 26, 2019 at 1:09 pm
This feature is only available in Pro and higher plans.
To enable this feature for all normal user roles you need to enable the Allow Bulk SMS option from System settings.
To send bulk SMS to selected contacts go to Contacts table in your account and select the contacts from table list from check-boxes whom you wish to send SMS in bulk. Now you will see Send SMS button on top of table beside delete icon. Click on the button to open the SMS form modal.
Please note that this requires you to enable SMS module form system settings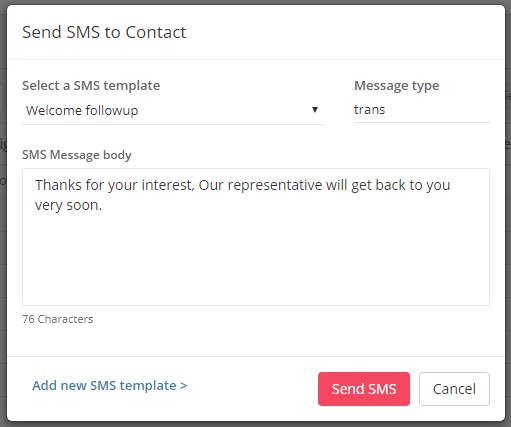 Type your message or select from pre-defined templates. Once ready click on Send SMS to send SMS to all selected contacts.
Important: Valid mobiles number should be there in contacts selected.
Also read how to send SMS from lead to contacts with action activity.