Provide lead access to users
Last Updated: May 18, 2018 at 11:27 am
In this you can provide access of the lead to the multi users.
To use user access option, just click on the lead from stream view.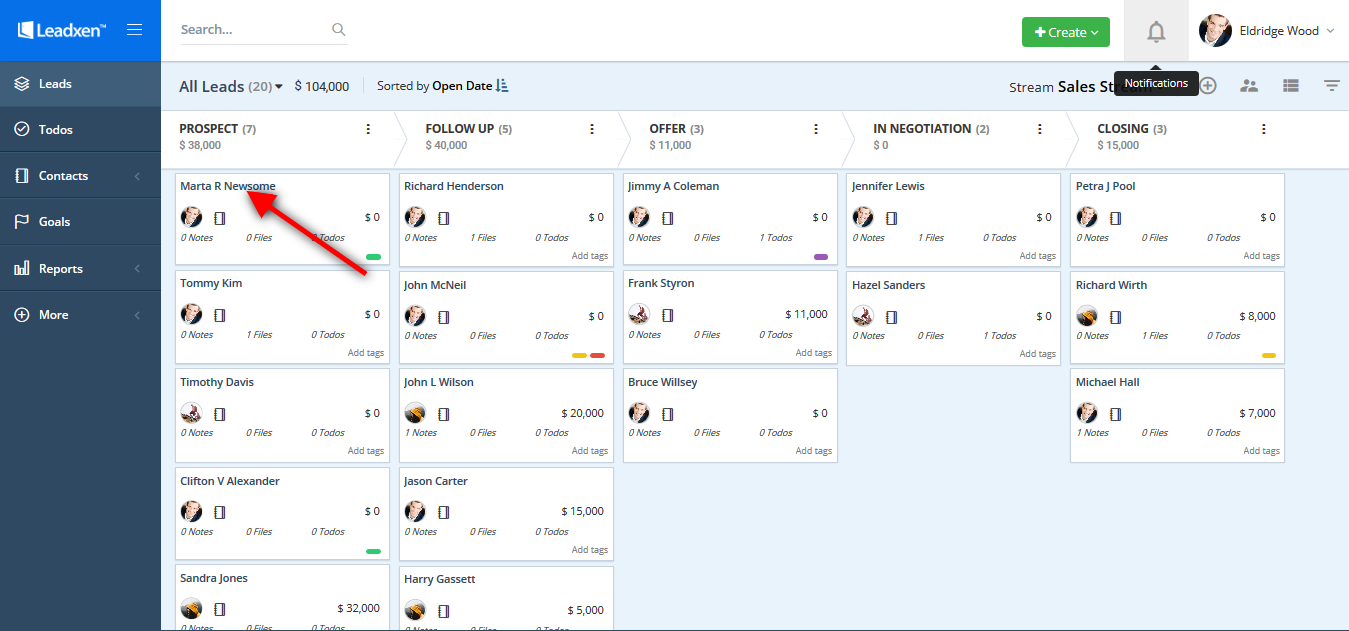 The lead detail page will open in this page you can see the option Reassign, when you will click on 

button, just click on it. If you can't see this tab then you need to enable this option. Click here to read how to enable lead access.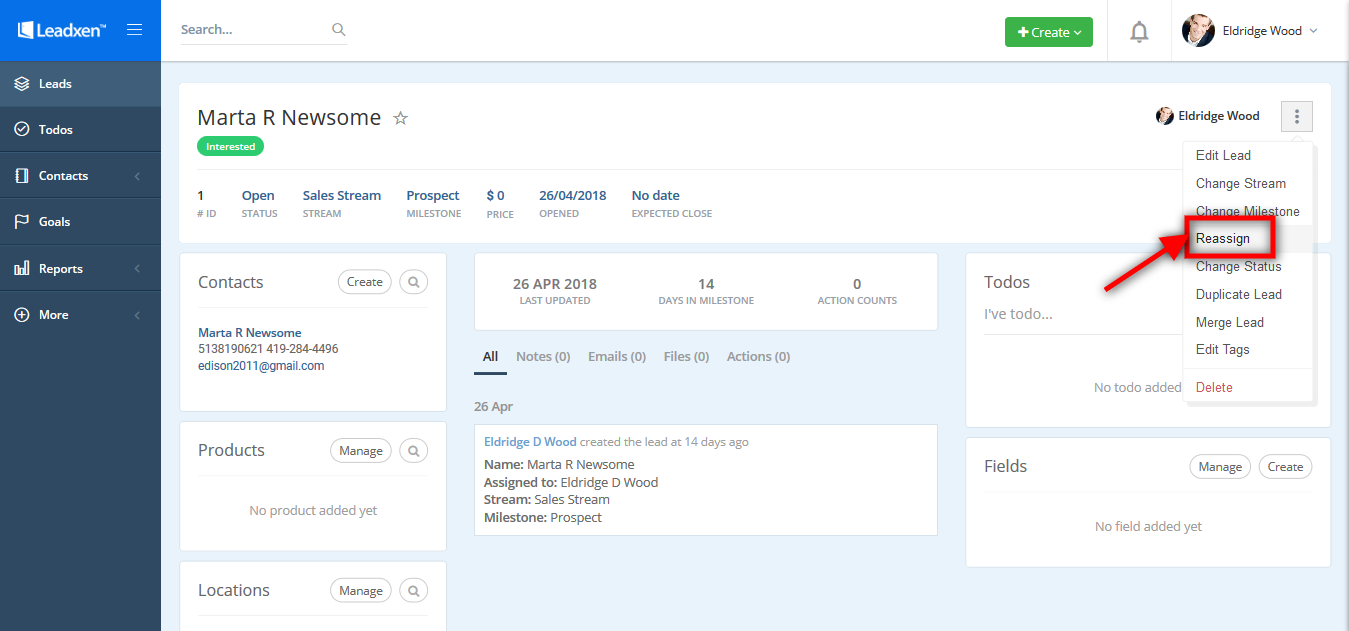 Then select the name of the user to whom you want to give the access of the lead and select from drop down list.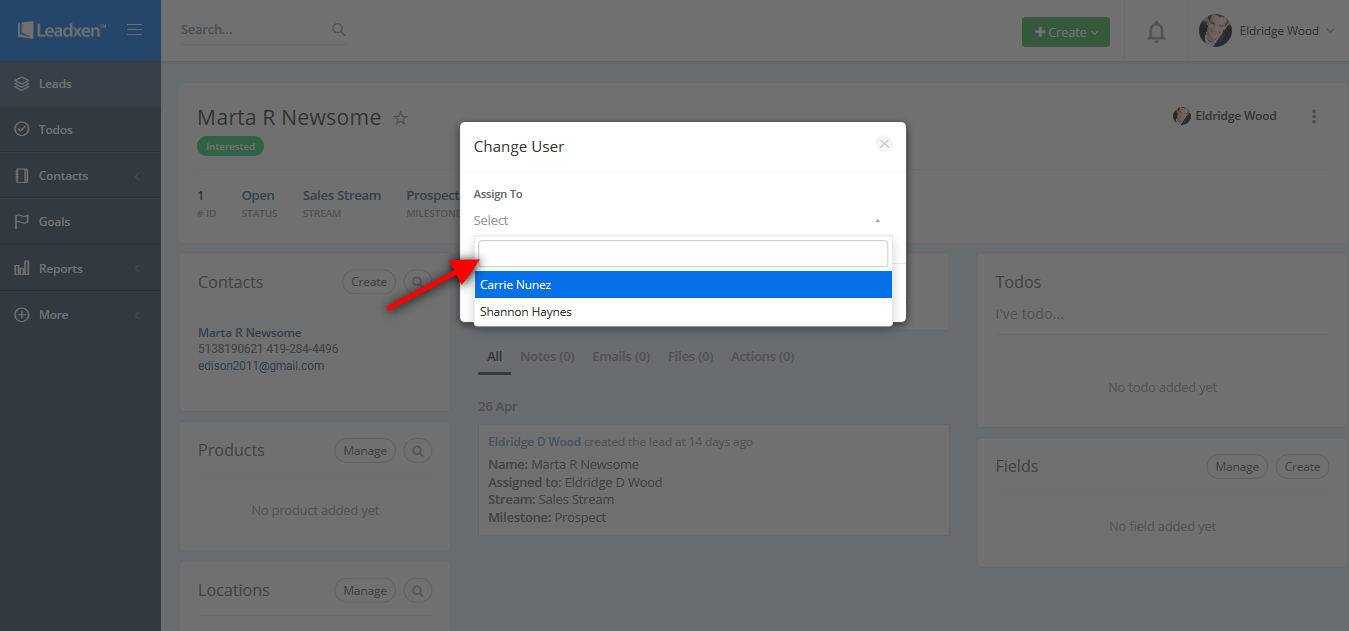 After that click on Change User button.